Hi-ya!!
Sorry its been a while since I've been on the blog! Some super fun things have happened... not! Being sick is not fun! But it brings with it a lot of time to think and study, which is fun! :)
I've been thinking quite a bit about miracles and being able to do the impossible. The word impossible always leads me to think of the song from Roger and Hammerstein's
Cinderella.
Which is a favourite of mine.
But there is a line in the song that I absolutely love, the Fairy Godmother says, "Impossible things are happening everyday."
I LOVE IT!!!
I love it so much because it is so true! Impossible things really do happen everyday. Miracles happen everyday, because of our faith and obedience to the commandments of God.
God wants to give us miracles and blessings and He will as we follow Him. I think President Gordon B. Hinckley said it best when he said,
"I too believe that God will always make a way where there is no way. I believe that if we will walk in obedience to the commandments of God, if we will follow the counsel of the priesthood, He will open a way even where there appears to be no way."
We can learn to trust God perfectly. And we will begin to see Him opening the way for us. We will begin to the impossible things happening everyday. And our faith will increase in unprecedented ways.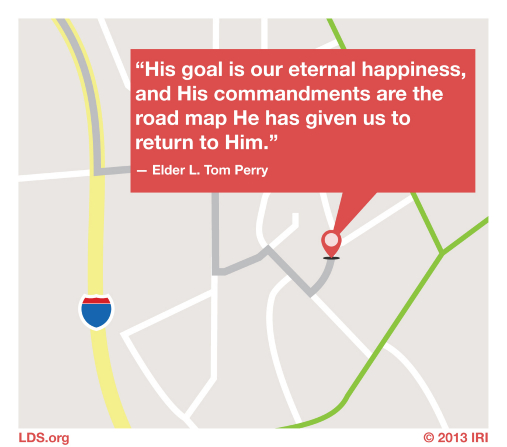 The way back to Him is clear. It may seem impossible at times; however, by keeping His commandments we will be led back to our heavenly home. This is all God wants for us. And He
will
do the impossible things to help us.
I know beyond a doubt, that God has led me to be where I am today, and it is by following His commandments that I have been able to see the impossible things happen.