Howdy!
So... here we are again... haha :)
Life is getting real! I cannot believe that 18 months ago I began a wonderful journey as a missionary for the Church of Jesus Christ of Latter-day Saints.
And its amazing to see where I am now because of everything that I have experienced on my mission.
But I don't want this to be about me or about how much I love Canada (although I do LOVE IT! :D)
I want to take this time to share about the power of change.
There is a strength beyond our own that we can reach to for help. There is a knowledge and goodness that seems just a little to far for us, but something that I know is possible to find!
Through the power of the Atonement of Jesus Christ and the wonderful powers of heaven with us, anything is attainable. We have the ability to change and grow to reach our grandest dreams and turn them into a reality.
This is because we have a loving Father in Heaven who provided this for us. If we turn to the Savior and give our whole hearts and souls to Him we can and will be changed.
I belief there is within each of us the desire to improve and progress. This comes from the Light of Christ that each of us have been blessed with. Even with that the motivation to change is hard, because change can be scary.
REMEMBER THIS: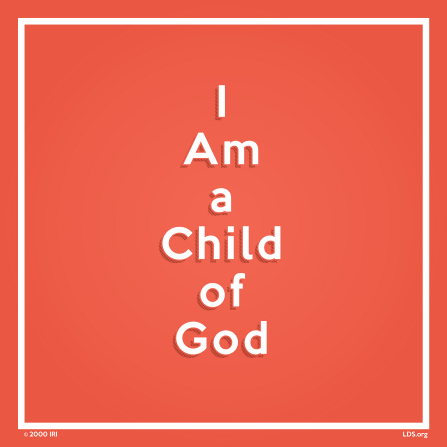 He sent us here with a great destiny. If you ever feel lonely or afraid of change REMEMBER that a lovely Father in Heaven is there and sent His Son to be with us always and in ALL Ways. I know that as I have clung to the knowledge of who I am as a Daughter of God, I have been able to draw from the power of the Atonement and change to be more like my Saviour.
We can be changed for good! :D And it will be a good change!