Hi-ya!
Wow February already? The past month has flown by!!
So I wanted to talk this month about Faith: what it is, how we can grow our faith, and what can happen when we use our faith.
So what is faith? I talk about this a little bit in my other post
Faith and Prayer
.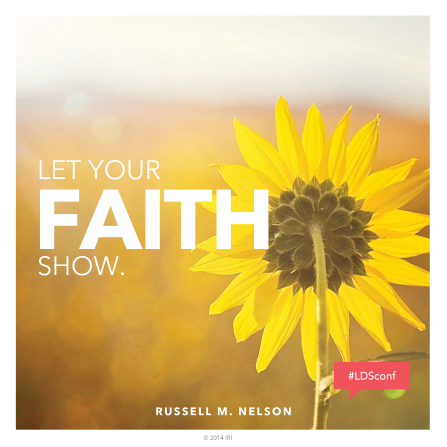 Faith can be described as a variety of things. To put it simply it is a strong belief that causes us to act. We have faith in so many things each and everyday. We have faith that the light will go on when we flip the switch. We have faith in many material things every day.
Much more importantly than having faith in a light-switch is having faith in our Saviour, Jesus Christ and His Atonement. We have to put our trust in the Lord in all that we do.
We learn this principle in many different scripture verses one of my favourites is
Proverbs 3:5-6
"Trust in the Lord with all thine heart; and lean not unto thy own understanding. In all thy ways acknowledge Him, and He shall direct thy paths."
Exercising faith everyday means putting our all in the Lord's hands everyday. Giving it all to Him and then getting to work. And trying our very best to do the work He would have us do.
I know for myself that understanding faith is difficult. But faith is a little seed that can grow into a tree that we can reap many rewards from. They least of which being a closer relationship with our Saviour.
I know that when we exercise our faith even a little bit that God will bless so very much!