Hey-o!
So Valentines Day is upon us tomorrow! There are two major times of the year when love is spoken of more than other times: Christmas and Valentines Day.
I've posted about Love once before and you can see that post
here.
As we read in
Matthew 22:36-39
"
36
Master, which
is
the great commandment in the law?
37
Jesus said unto him, Thou shalt love the Lord thy God with all thy heart, and with all thy soul, and with all thy mind.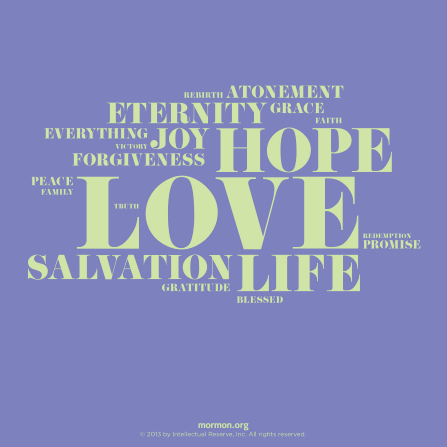 39
And the second
is
like unto it, Thou shalt love thy neighbour as thyself."
Love is the greatest commandment. If we truly love those around us then we will always see them the way that our Saviour and our Father in Heaven sees them.
I know that as I have shown greater love for th
ose around me I have in turn felt greater love. The love of Christ is something so incredibly powerful. It has changed my life and I know it can change yours.