Hello There!!!
I am sooo sorry that it has been so long since I've been on the blog! It has been pretty insane the last little while. Things are settling in more now, so I am really excited to be posting today! :)
Going with the title today, tomorrow marks one year since I began my mission for The Church of Jesus Christ of Latter-day Saints.
It has certainly been a crazy and miracle filled year!
Also, I am blessed to currently be training a new missionary. She has been out for one month. She describes the last month as, "A roller-coaster of emotions."
The experiences I recall as I look back upon the last year, and for her the last month, are entertaining for sure. It has also been incredible for me to see the growth that can happen in a short period of time for an individual as we draw nearer to Christ.
I was reading today a talk by President Dieter F. Utchdorf of the First Presidency of the church. The talk is titled He Will Place You on His Shoulders and Carry You Home, which you can access
HERE
.
This talk is incredible! I love in it how he talks about how obedience brings about faith and by faith we are able to be changed. He says,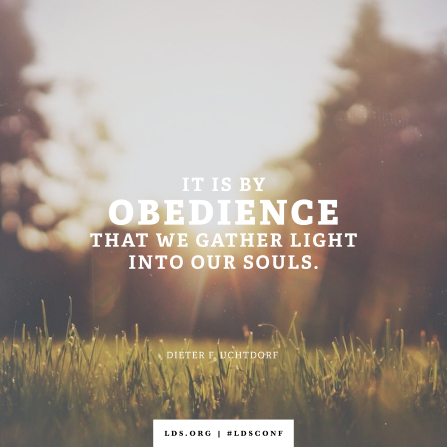 The light of the gospel comes through obedience to the commandments. Wherever we are on our journey; whether we are experienced travelers or beginners we all have to do the same things to progress. We all need to keep the commandments and we will be blessed in the gospel.
Through the new beginnings we can have faith and hope. And as we reflect on the old times we will be filled with joy, if we have done what we needed to.